Acer pubipalmatum Fang
Mao2ji1zhao3qi4
Leaves are pubescent, dull medium green, lobes deeply divided, distributed at Zhejiang province.
Comparison of leaf beneath between Acer palmatum and Acer pubipalmatum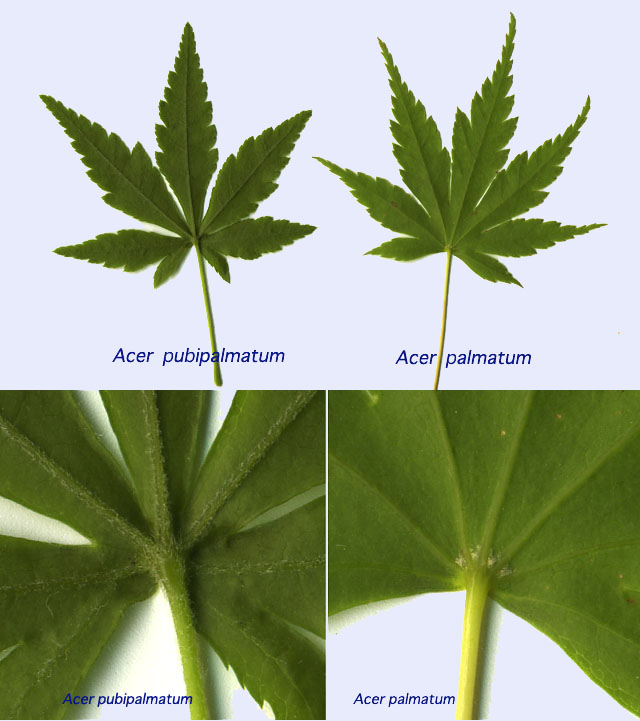 Darker green, lobes deeply devided, veins & petiole canescent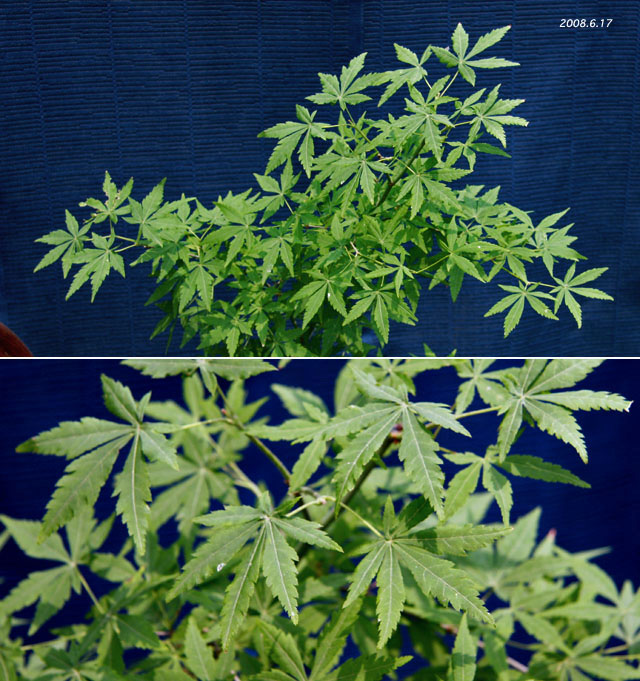 Leaves of early summer, About 30 cm tall after 6 years, June 17, 2008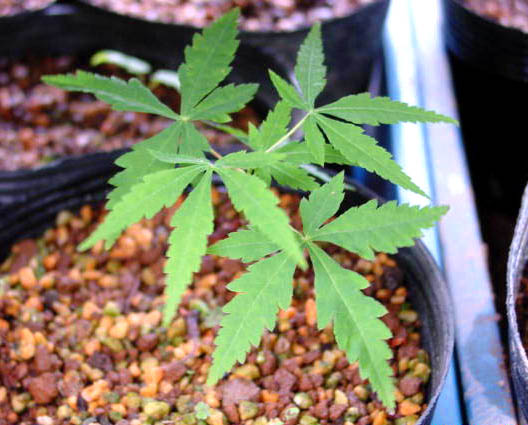 Seedling of 3 years, May 2, 2005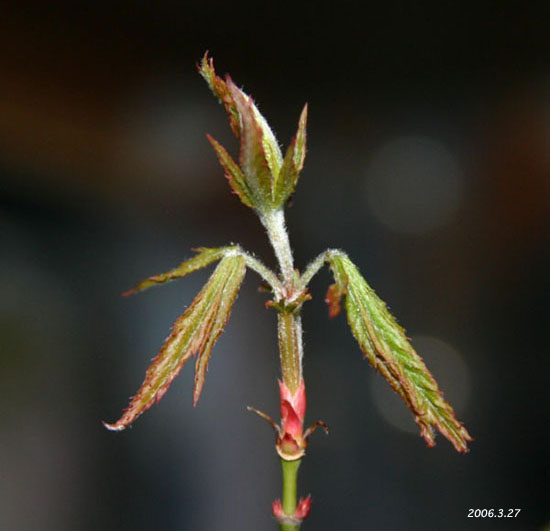 Young canescent leaves of 4 years, Mar.27, 2006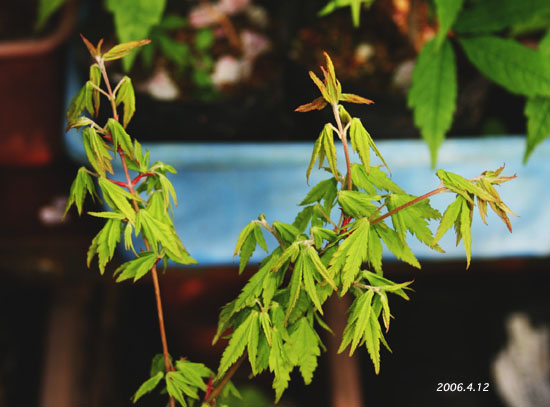 Young leaves of 4 years, Apr.12, 2006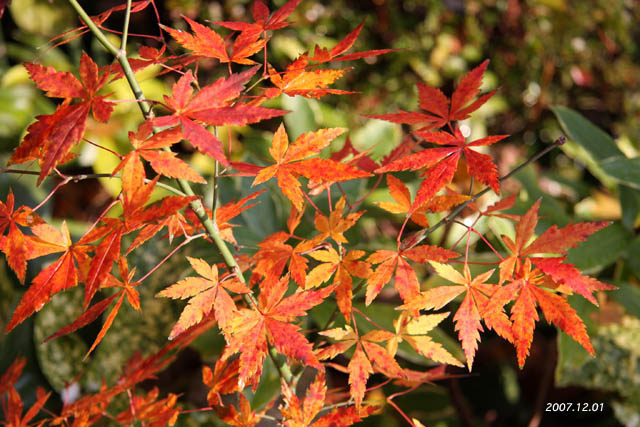 Fall color of Acer pubipalmatum over 5 years, Dec.1. 2007
The following two images were offered by Mr. Simon Grant.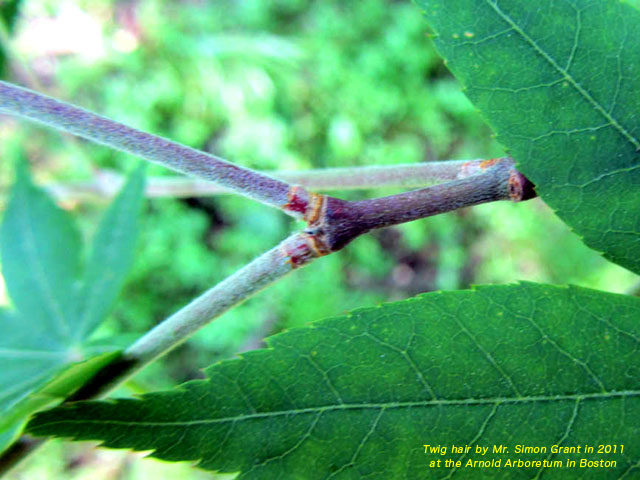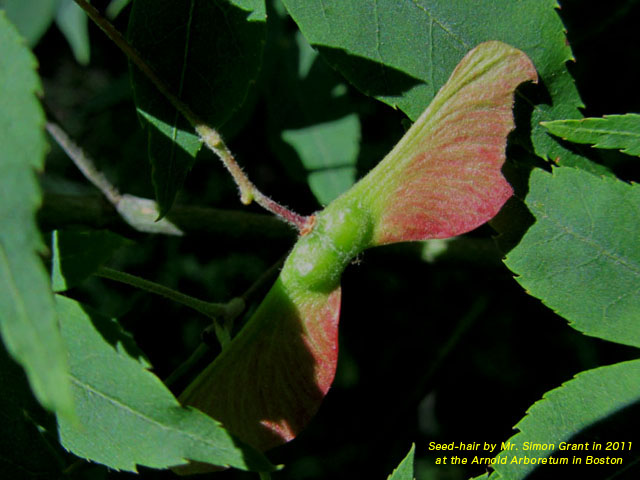 --------
The recent images are as follows ;

Comparison between Acer palmatum (Lower) and Acer pubipalmatum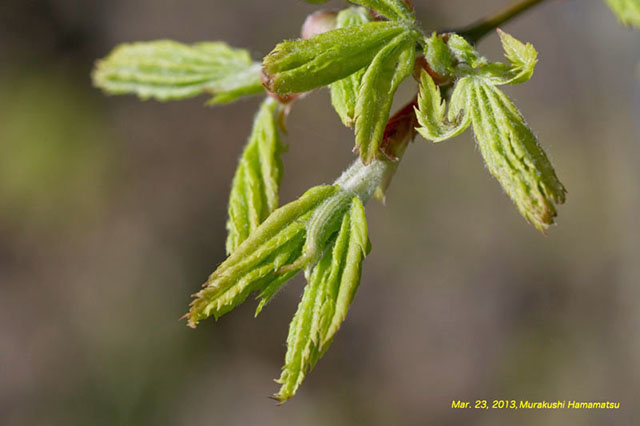 New leaves of Acer pubipalmatum in 2013
Return