Acer elegantulum Fang
Xiu4li4qi4
Leaves are 5 lobed, the central lobe is longer.
From Zhejiang & Jiangxi provinces, Leaves of sprouting are red and beautiful.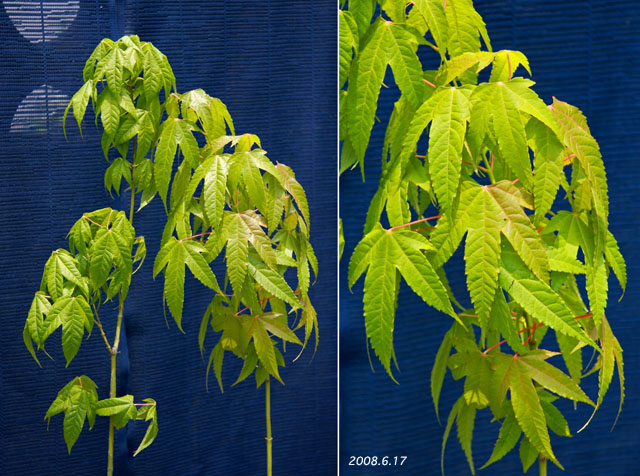 Seedling of 9 years, about 1 meter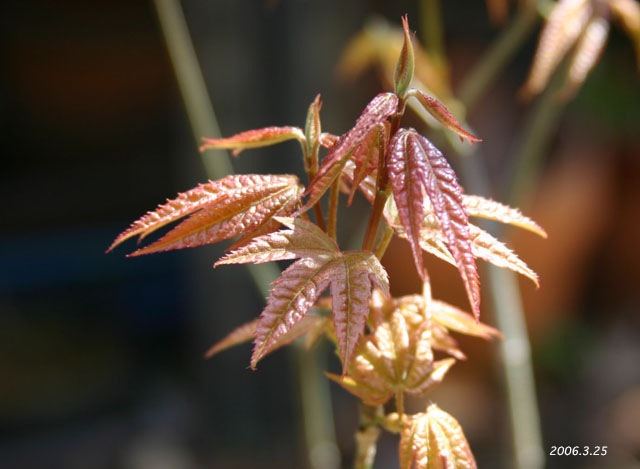 Very beautiful sprouting color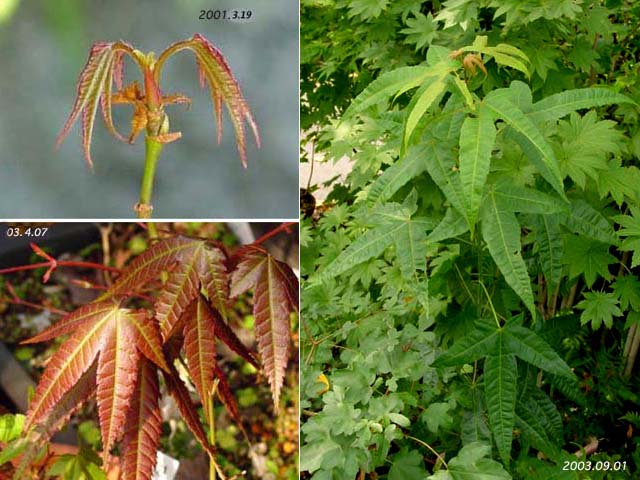 UL : Seedling of 2 years, LL : 4 years(spring), R : 4 years(early autumn)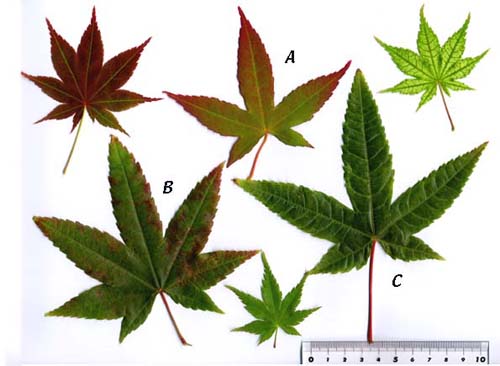 A : Acer oliverianum, B : Acer campbellii ssp. sinense, C : Acer elegantulum
Lower center : Acer palmatum, Upper right : Cv.'Shigitatsusawa'
The following image was sent in April 2009, but they are in autumn in Australia.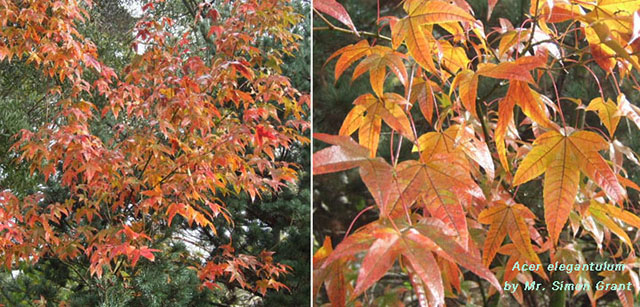 -------
The images after 2010 are as follows ;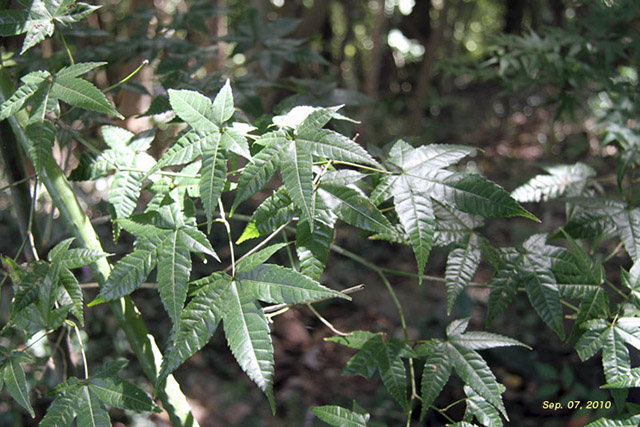 Summer leaves in 2010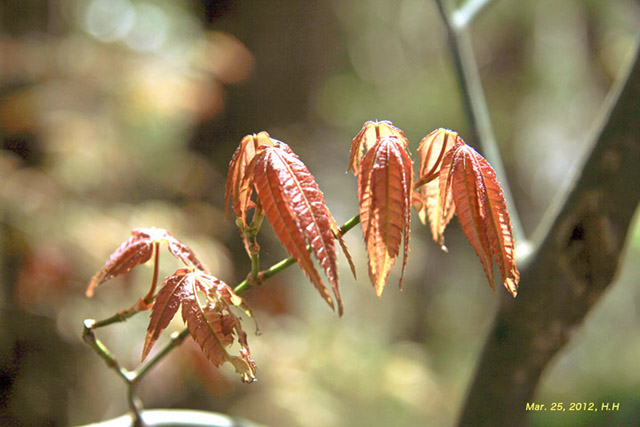 New brilliant leaves in 2012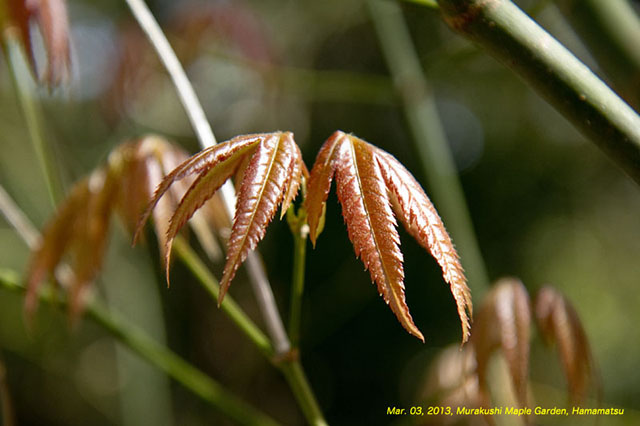 New brilliant leaves in 2013
Return