Heijokyo Sanjonibo Kyuseki Teien
(Remains of Heijokyo Sakyo Sanjo Nibo Palace Garden)
1-5-37 Sanjo Ohji Nara City Nara Pref.
I visited Sanjo Nibo Garden in the rain on Apr. 24, 2008
A view of garden and Water management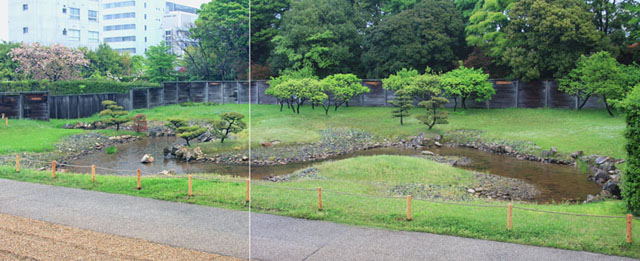 The whole view of the garden seen from the Restored Hall facing east
The left end is the Inflow gate and the right end is the Outflow gate.
The following is Yarimizu (curved stream) view seen from the Outflow gate.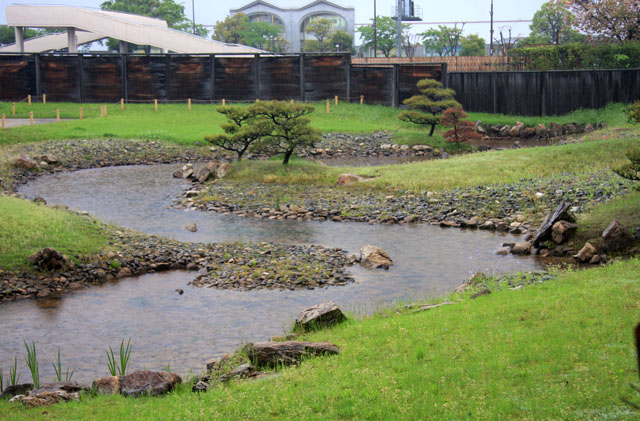 From that side you see the Inflow gate, pine trees & expanding capes, and Suhama (shore) & stones.
Components of the garden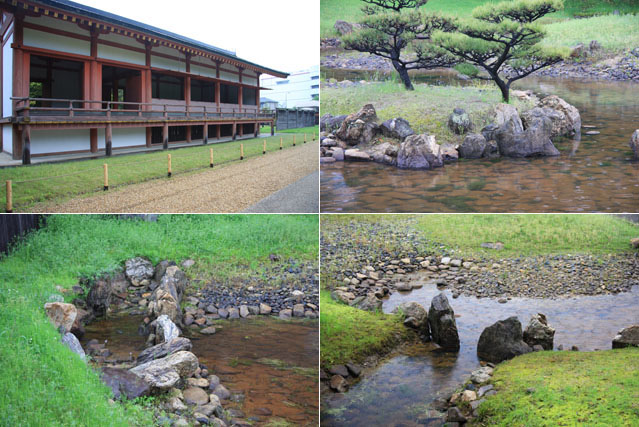 UL : The Restored Hall facing east, UR : Stone-construction & Plants restored from pollen analysis
LL : Device of the Inflow gate for the top clear layer of water, LR : The Outflow gate of south side
Three Views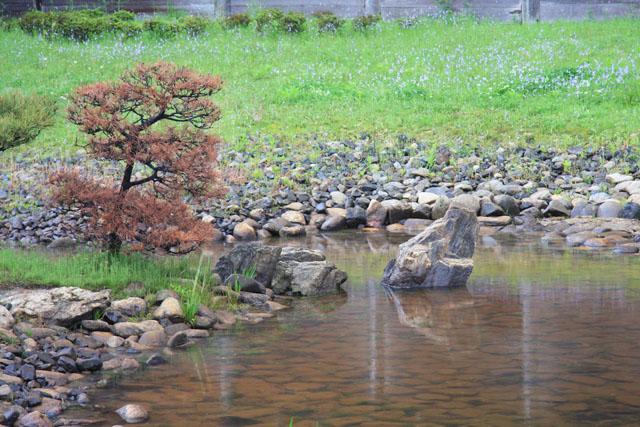 Plants & Stone construction of the first cape and a Solitary Stone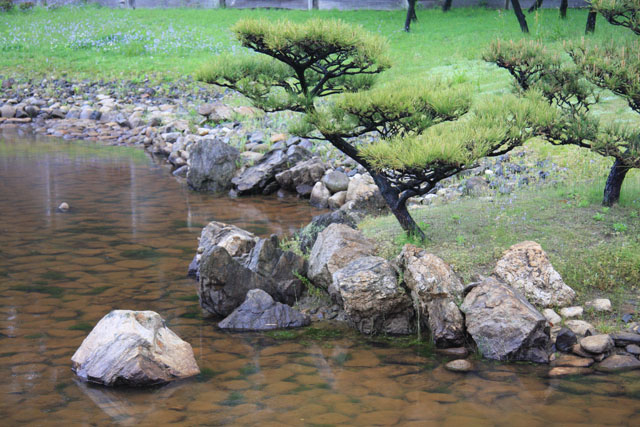 Plants & Stone construction of the second cape and a Solitary Stone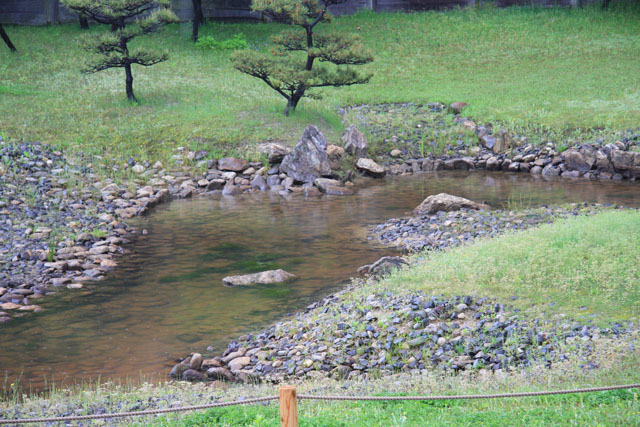 The original form of Suhama of ball-like stones, and a cape with a triangular stone
You will find some original forms of garden-components in this garden of Nara Period already.